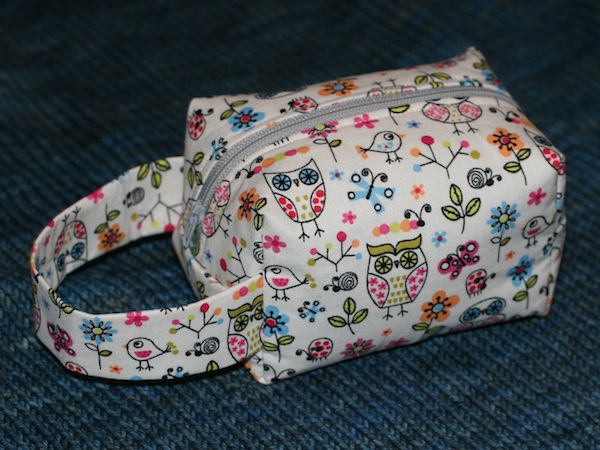 A few years ago at Christmas time I made a ton of these box bags for gifts, and when I started up my Etsy shop last month I added some on there as well.  Over the weekend I saw one about half the size of what I've been making and thought I'd test one out and see how it came out shrunk down in size.
It came out wee.  This particular one measures 3″ high, 3 1/2″ across and 5″ wide.  Right now, I have my Eyre Light shawl project I mentioned a few weeks ago stuffed in it, and it really is too much for this little guy.  But maybe a single sock, a 50g shawl or module knitting (aka hexapuffs) might be the perfect amount of knitting for it!
To really show it's size, here's this wee little box bag next to the partially used ball of 100g Tosh Lace I have been showing next to my project bags when photographing them for my Etsy shop, you can see just how little it is.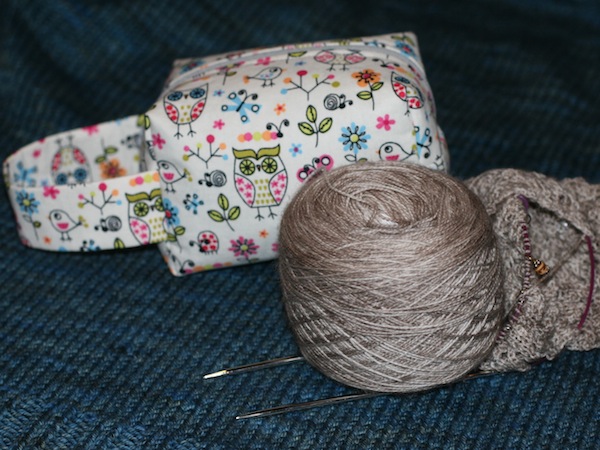 Is it too Small?  Would knitters be interested in a wee little project bag like this? let me know what you think!