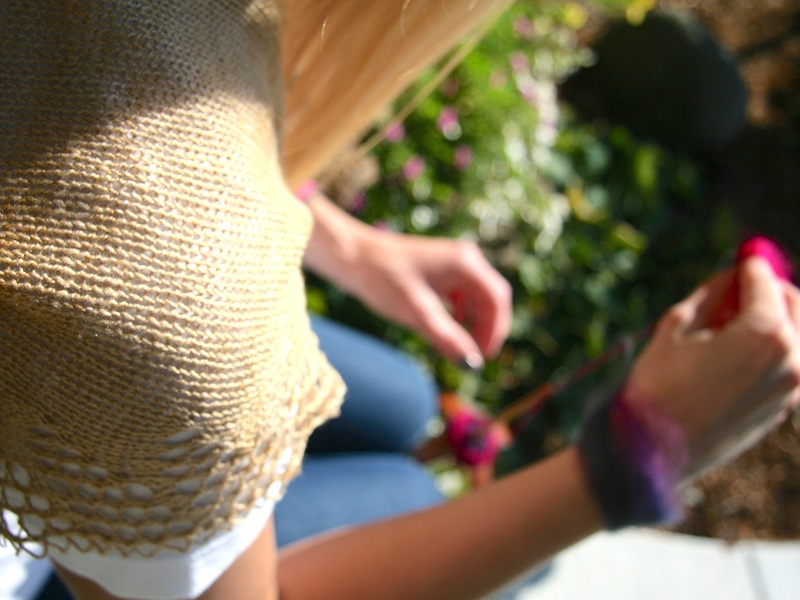 I am not a very dedicated spinner, but do have a handful of finished skeins of handspun yarn sitting around that I didn't know what to do with.  Since most everything I've spun has been no more than 4oz of fiber – some less than 2oz, and ranged from a heavy lace weight to worsted I wanted to come up with a design that could utilize most any weight and yardage of handspun available, without wasting any of it.
After trying out a couple concepts, re-thinking, re-knitting and testing with a number of handspun yarns, I came up with a design that works as a large light-weight lacy shawl, a chunkier small cowl or anything in between.  All use the exact same set of instructions, with the knitter determining when they have used nearly half of their yarn or have their piece half the size they would like before moving on to the second set of the instructions.
The shawl (or shawlette, cowl, etc) Saqqara is knit side to side with a simple lace border that brings to mind the early Egyptian stepped Pyramid of Djoser in Saqqara. Increases and decreases are imbedded in the lace border for a gradual drop in depth at the center.
Saqqara will be available on Ravelry later this week, so watch for it!  Check out the Ravelry page for additional photos, yardage suggestions and to see other projects!