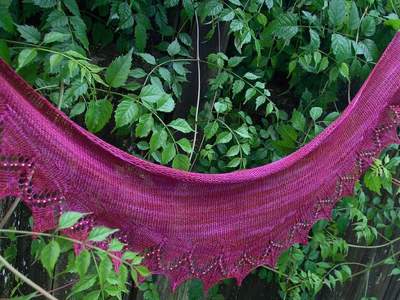 I recently lead a class at Happy Knits for the Annis Shawl by Susanna IC and made this one along with the class.
It used just over a half skein of Malabrigo Lace in the colorway Pagoda with size 08/0 glass seed beads fromShipwreck Beads in Lacey, WA.
This is a quick project to do for gift giving or for yourself.
Additional photos can be seen on my Ravelry project page.