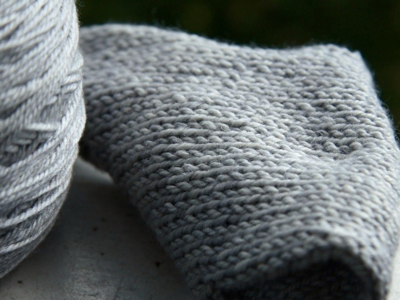 After a really busy week+ at Happy Knits, I finally had a chance to sit down yesterday and get started knitting on my next design.  Without giving away too much of it, I can say it will be available in 3 sizes to fit everyone from a size 30" up to a size 48" chest, it will be a perfect garment for travel, a night out, shopping trips around town, expectant and nursing moms, dining at a sidewalk cafe or simply staying cozy on the couch.
I am using some beautiful Madelinetosh Pashmina in the color Silver Fox and it is as lovely as one would expect.
I am looking for a test knitter or two, so if you have a few skeins of Pashmina (I am guessing 4ish) and don't know what to do with it yet, get ahold of me and we can see if this design would be something you'd want to try out.  I will be submitting the design the end of September, so test knits would need to be done prior to that.