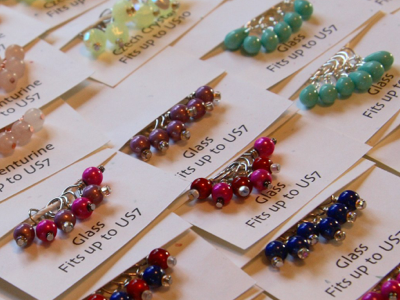 For December, lets see what you are working on for gift knitting!
Post on the Ravelry group your holiday gift knitting ideas, WIPS, finished projects, etc and after the holidays post a photo of your gift recipient with their new hat/shawl/bag/scarf/etc by New Years Day to be entered in the drawing!
The winner will receive a free pattern download and a set of my handmade stitchmarkers.