I recently added my 20th pattern to Ravelry!  Presenting, Aurora Australis!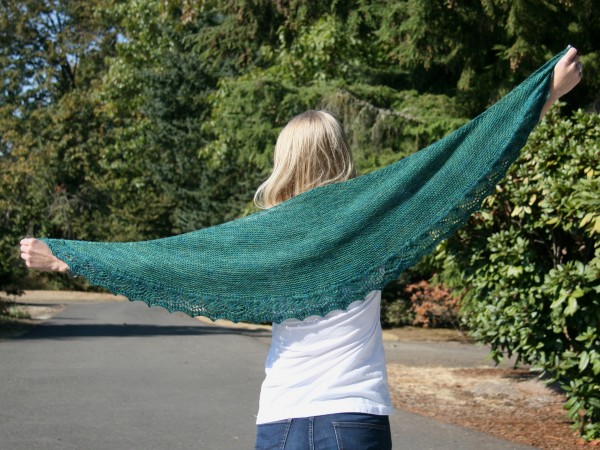 Aurora australis, the aurora borealis' southern counterpart, form over the South Pole and most often visible in a bright green light that can take the form of fluid swirls in the night sky. These swirls became the inspiration for this shawl.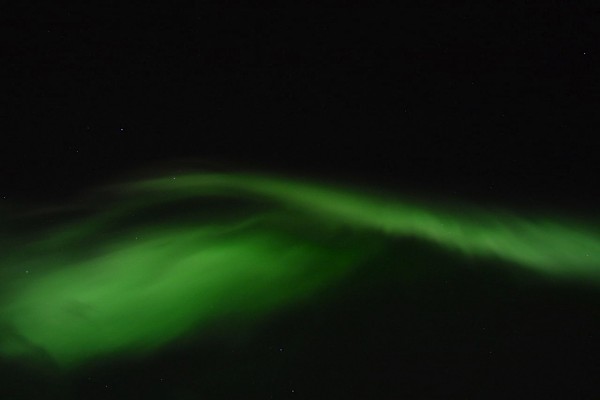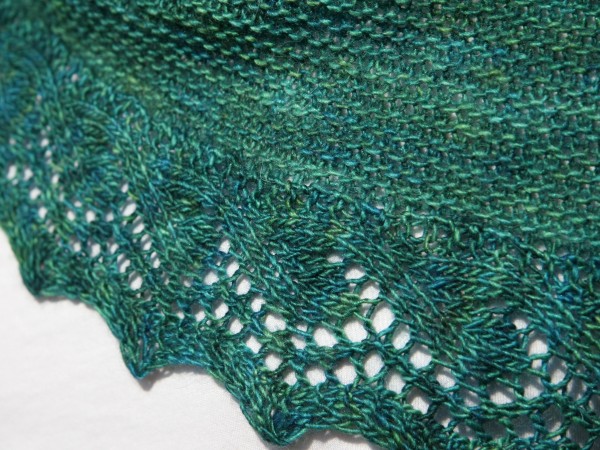 The design begins at the neck with a basic garter stitch shawl body that creates a gradual semi circular shape. With the body of the shawl completed, the sideways knit swirling lace border is seamlessly incorporated. If you dread the idea of binding off hundreds of stitches after finishing a shawl, this design is for you! When done, you have just 3 selvage stitches to bind off!
While gauge is not critical to the design, it is important to keep in mind the shawl was designed to use the majority of a single skein of Madelinetosh Eyre Light. If your gauge is slightly looser, you run the risk of running short of yarn (sample used 405yards/100g of 465yards/115g skein).  The edging would also be great worked in a contrasting yarn!
So far the response to Aurora Australis has been great.  I'm looking forward to seeing some of these projects under way!