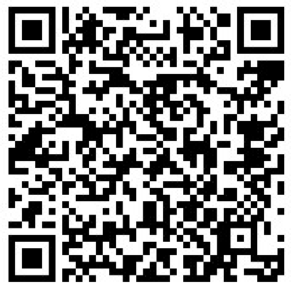 If you are not familiar with QR codes, this pixilated blob is just that.  With the use of a camera on a smartphone and a de-coder app, these little things can act like a V-Card with contact info available to be stored directly to the phone or as a hyperlink to a site.  If you are looking for them, you can find them all over product packaging and advertisements.  If you are not looking for them, you may not have thought twice about what these little squares are.
I've added this one to my About page with my name, web address and email address that you can scan and save in your phone.
I have also added a hyperlink QR code to my Ravelry profilethat points to this site.  If you have ideas for other uses of QR codes, I'd love to hear them!
This weekend I also added an Errata page after discovering an error in one of the lace charts for Party in the Back (aka Lace Back Tank).  In addition to including the portion of the corrected chart, the complete PDF has been updated on Ravelry and sent to Knit Picks.