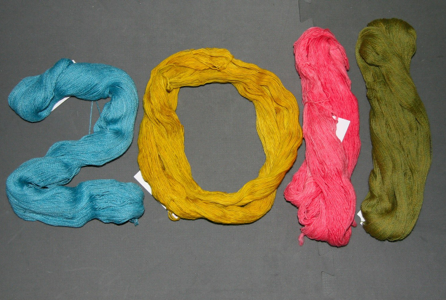 In 2010, my knit design work went from writing up patterns after the fact to go along with my own personal improvised knitting to setting out to design items with the intension of selling patterns.  With the help of the Knit Picks independent designer program and Ravelry, my patterns have gone out to more than a thousand people in just over 6 months!
To start out 2010, I have two designs underway for Knit Picks that should be ready in January and just finished a design that I am submitting to another publisher (so can not discuss it yet!) that I am really excited about and with a little luck it will be accepted for a spring release!
Everyone who has lent me a hand in getting my patterns ready I owe a huge thank you to.  My fantastic friends who have been my models, Jessa, Michael, Raegan, Bobby, Martina, Mallory and Michelle.  Wade for helping me choose which photos work best (while he gawks at how 'hot' my friends are).  Everyone who has test knit for me, especially Michelle when I asked her to undertake a huge project a few weeks before Christmas! Everyone I spend my days at Happy Knits with for constant inspiration and allowing me to endlessly get opinions on ideas I have for designs, names, etc.  Stacey and the rest of the Knit Picks crew for having their site available for indy designs to reach such a large audience of knitters.  And of course all the people who have purchased and knit my designs!!
thank you all for making 2010 a great knitting year!